ABOUT US
HISTORY OF THE FE STVAL
PROGRAM 1 – 16 MARCH
PUBL ICATIONS
COMMUNITY LINKS
JOIN OUR E MAIL LIST
Collective Initiatives

Sites of Interest

Website of the Revolutionary Women of Afghanistan
Welcome to the action packed 2003 Oxford International Women's Festival.
The programme includes a large variety of events based on the
Theme 'Women: Community and the Family'. These events include a family history workshop; a variety of local and international photographic exhibitions; a spectacular Asian musical and comedy event; a one day forum on war, women and children; art and design classes; the launch of a young women's band's CD; tours of local museums as well as talks,
discussions, films, music, dance, poetry and much more!
International Women's Day, March 8th, is marked throughout the world in recognition of the struggle for trade union rights and better working conditions at the turn of the last century and continuing struggles around the world.
In Oxford, International Women's Day is celebrated with a major festival of events and activities organised voluntarily by a collective of women representing a variety of organisations and interests throughout the City. The festival celebrates the creativity of women through film, music, talks, workshops, art, poetry and exhibitions. During the festival there are evnts which highlight the continuing world-wide struggle for equal pay, a peaceful world, an end to domestic violence, better and affordable child care facilities and struggles aagainst injustice and violence.
We hope that you will enjoy the Festival this year.
Oxford International Women's Festival Collective wish to thank the following for their generous support and financial assistance: Oxford City Council Leisure, CWU Oxfordshire Postal Branch, UNISON Thames Water
No 1 Branch, UNISON Oxford City Branch, T&GWU 5/625 Branch, Rover,
Cowley.
Groups, organisations and individuals participating in 2003 include:
Ark-t centre, Ashmolean Museum, Asian Cultural Centre, AWISE, Mavis
Bayton, Blackbird Leys Leisure Centre, Blackwells, Body Shop, FairTrade,
Florence Park Family Centre, Kate Garrett, Global Retreat Centre, Museum
of Oxford, Network of Oxford Women for Peace and Justice (NOW), Oxford
City Council Leisure, Oxford College of Further Education, Oxford Leon
Link, Oxford Lesbian and Gay Centre, Oxford Quakers, Oxford South Asian
Forum, Oxfordshire County Record Office, Pegasus Theatre, Peru Support
Group, Peruvian Embassy, Phoenix Picture House, Right Angle Productions
(RAP), Ruskin College, Sure Start Family Centre (Rosehill), SPARK,
University of Oxford Centre for International Gender Studies, WEA.
For further information on all Festival events contact:
Katherine Bradley, 37, Aston Street, Oxford, OX4 1EW.
Tel: (01865) 724371 or e mail: [email protected]
or e mail [email protected]
To Celebrate International Women's Day Saturday 8 March
Saturday 8 March
One Day Forum – War, Women and Children
please click here for details

Saturday 1 – Saturday 15 March
Women & War:
Voices from the Peruvian Truth Commission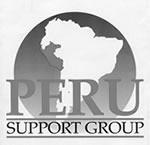 Saturday 1 – Friday 14 March
War, Women & Children – Photographic Exhibition
Museum of Oxford, St Aldate's Oxford

Thursday 6 – Friday 14 March
Photography: Seen with Women's Eyes